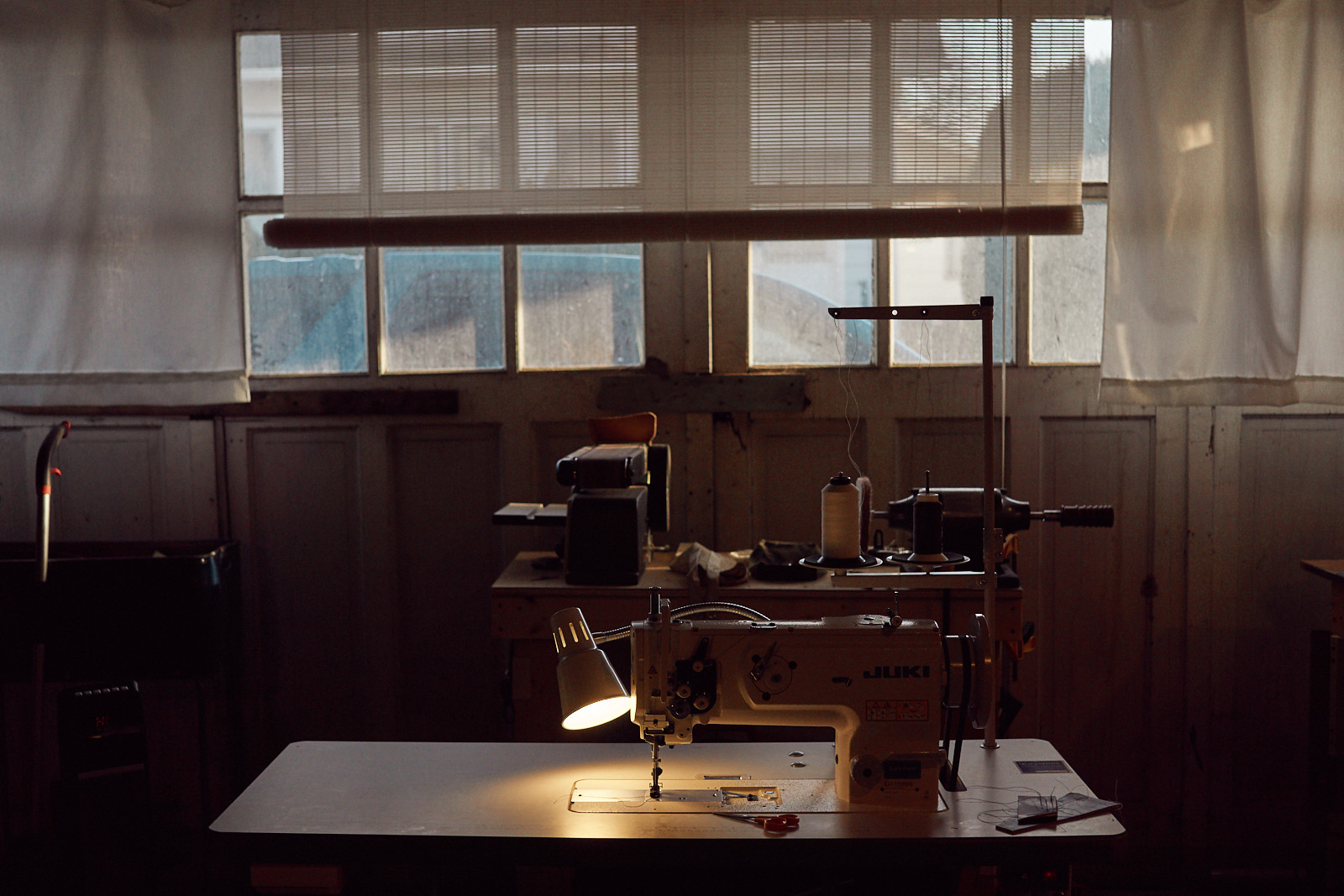 If you've been following along since the beginning, there may just be a few of you out there, you know that my extremely talented brother is the owner/h.m.i.c. (head maker in charge) of Owl Creek Handmade. He crafts incredible pieces of functional minimalist art utilizing traditional materials, predominately waxed canvas and leather. If you've ever hiked around the outdoor sector on YouTube, you may even recognize him as Krik of Black Owl Outdoors, a project he and I work(ed) on together.
A few afternoons ago, I decided to make an unannounced visit at his workshop, and I'm thankful I did. I was able to witness the final stages of assembly for a commissioned briefcase, made of 100% Horween leather. Not only did I witness it, I photographed it. He was so engrossed in assembly that he couldn't even complain or protest. He is no stranger to being photographed by me any time the light is nice, and that afternoon the light was real nice. The only artificial light in the photographs are the shop lamps. I added nothing to the moment, but a reflection that survived the present to exist in the future.
After getting the photographs home and transferred, I realized how much I enjoyed the process of it all. To see a talented craftsperson work is to witness the birth of something into this realm. To see a maker work is to see a dream in action. I am both humbled and honored to be able to to reflect even a fraction of the talent and grit required to run a small business in my photography. If you're in the market for a new wallet, bag, pouch, wine tote, key chain, coaster or just want to have a look at top quality workmanship, head over to Owl Creek Handmade and let him know I sent you. If you're a maker, artist, entrepreneur or individual who might want their moments of creation reflected in photographs, reach out, I sit patiently awaiting your reply.