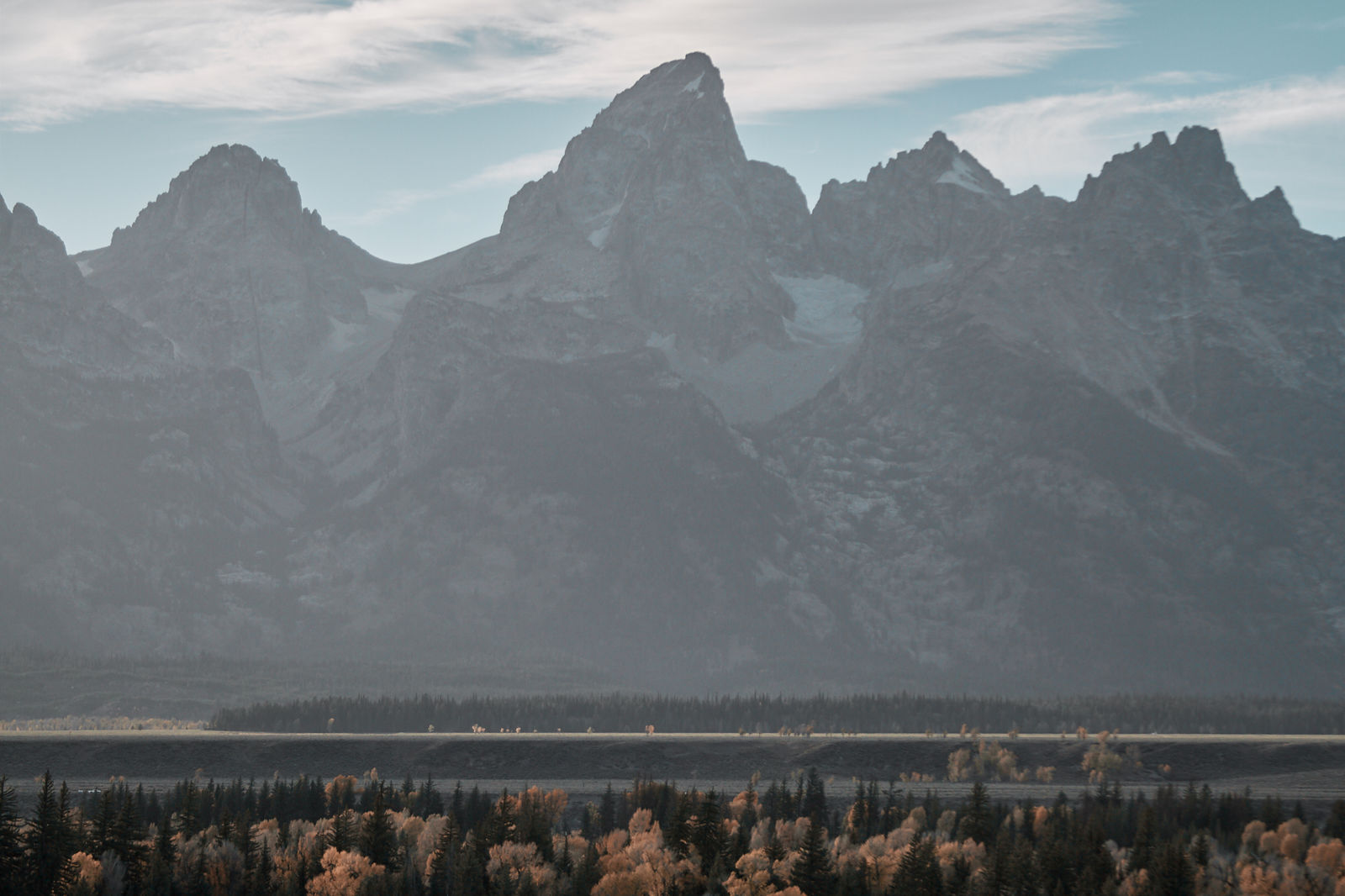 Between Yellowstone National Park and Jackson Hole, Wyoming sits one of the most incredible spaces of wilderness that I have had the privilege of seeing, Grand Teton National Park. Yellowstone is the more popular park, but the Tetons are downright amazing. If you're in the park and looking west, you can't help but see the rugged Teton Range towering above you. And I assure you, the closer you get to them, the more magnificent they become.
My brother and I spent two sunsets on the edge of Jackson Lake, and this time I actually made some photos! Witnessing the sun fall behind the peaks of the Tetons is still one of the most memorable sights of my life. And I got to see it happen twice on the same trip. After the mountains masked the sun, yet before daylight disappeared completely, the last rays of light danced in the atmosphere; corralled between the jagged peaks.
We only spent a few days in Jackson and western Wyoming because a large winter storm loomed in the immediate forecast and we were unequipped to deal with such weather. We left Jackson through the south, and aside from having to wait for some cowboys to herd their cattle across the road, we experienced a smooth trip to interstate 80. We hopped on it in western Wyoming and rode it until western Pennsylvania. We made great time on our way back east. Which was great, because driving in a Ford Ranger across 7 states can get a bit old. But was bad, because, well, we were headed back east.
---
Photographs appear in A Series of Things 00003 – Ranger East.
---
GRAND TETON GALLERY
---