A couple of Sundays ago I was asked by my parents if I would go with them to help them cut down their Christmas tree. Aside from the fact that my dad's back has been troubling him, I eagerly accepted. I love getting outside. I am horrible at planning, but will say yes to going outside almost every time I'm asked. Plus my grandfather, aunt, and cousins were also going as well. Apparently we were gonna make a day out of it. Meet at Turkey Hill. Go to the tree farm. Cut down a tree and have a bite to eat.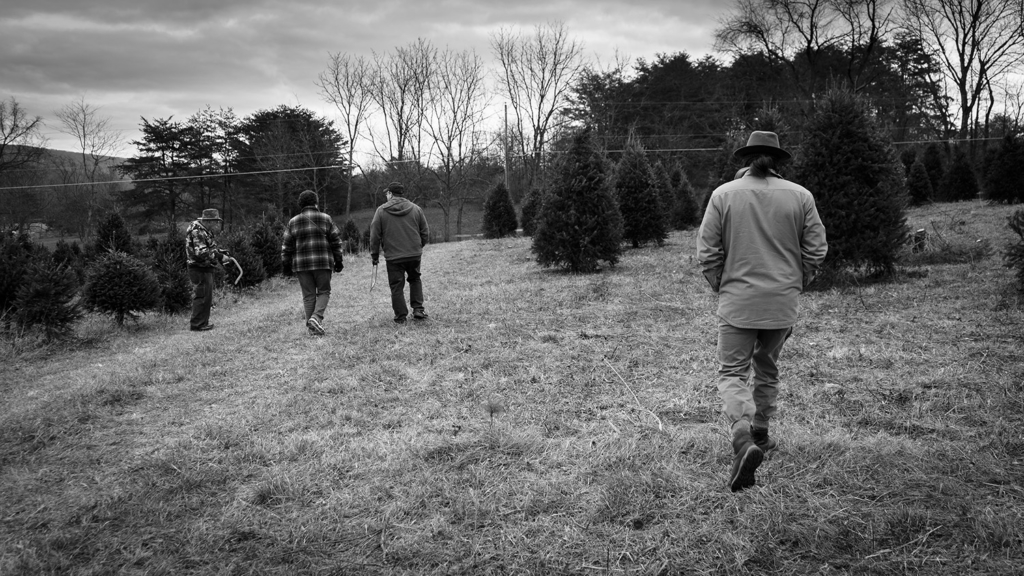 We zipped down Wertzville Road. Popped over Sterrett's Gap. Turned onto 850 and pulled into Arnold's Tree Farm. After parking under some high voltage electrical wires and having a "My Science Project" flashback, we walked up the driveway and were greeted to a green plateau of yuletide spirit. Personally I don't know if I can quite condone killing a tree for the sake of blind tradition. I realize to exist is to inherently harm regardless of how careful we may tread, but the idea of killing something, which a tree surely is, for tradition seems… weird. But hey, Christmas tree farmers gotta eat too.
– Ideologies picked up and set aside. –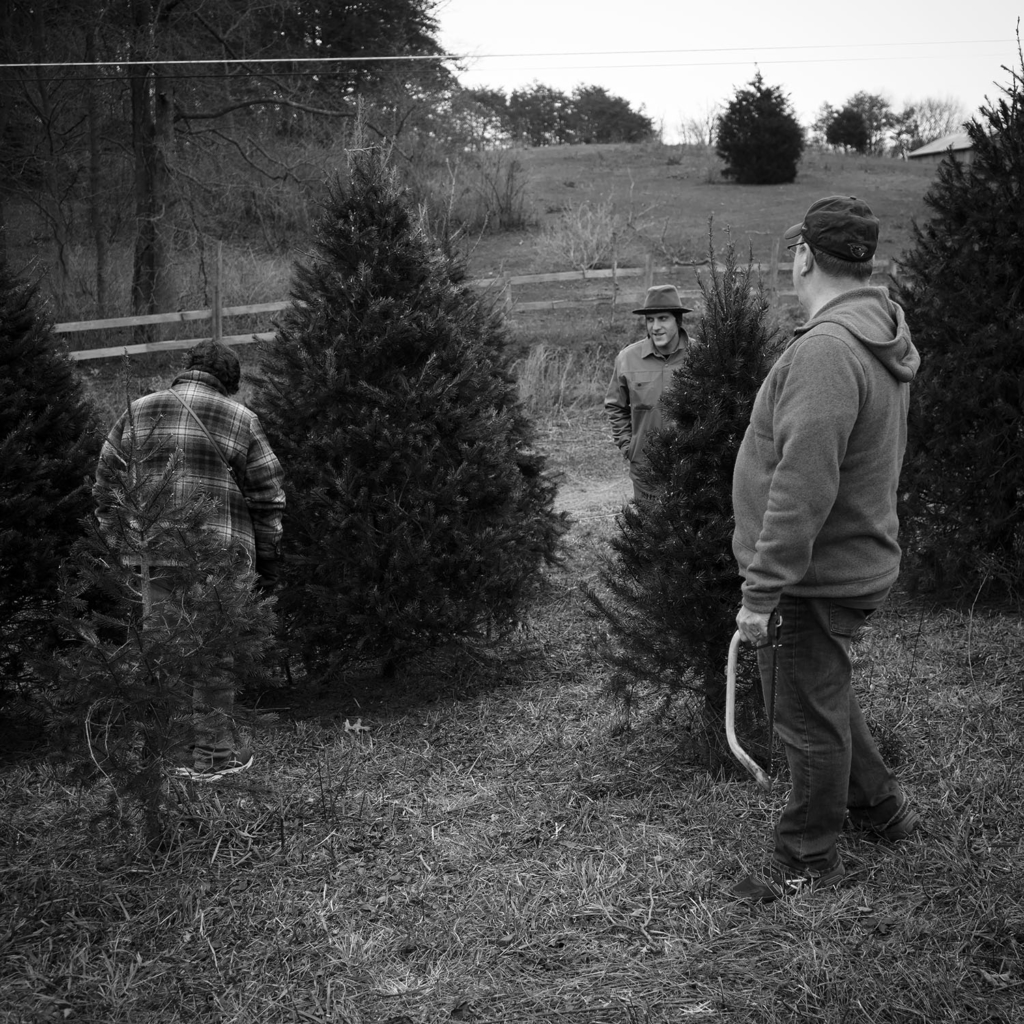 Despite the advice of his doctor, chiropractor, wife and sons, my dad decided he couldn't stand by and be helpless. He grabbed the dull saw and started trimming up the trunk of the freshly fallen tree.
I can respect that.
More than he knows I'm sure. Although still, he did have a bad lower back and his posture and sawing motion was exactly what he didn't want to do. I guess we all have choices to make. Sometimes you just trade one pain for another.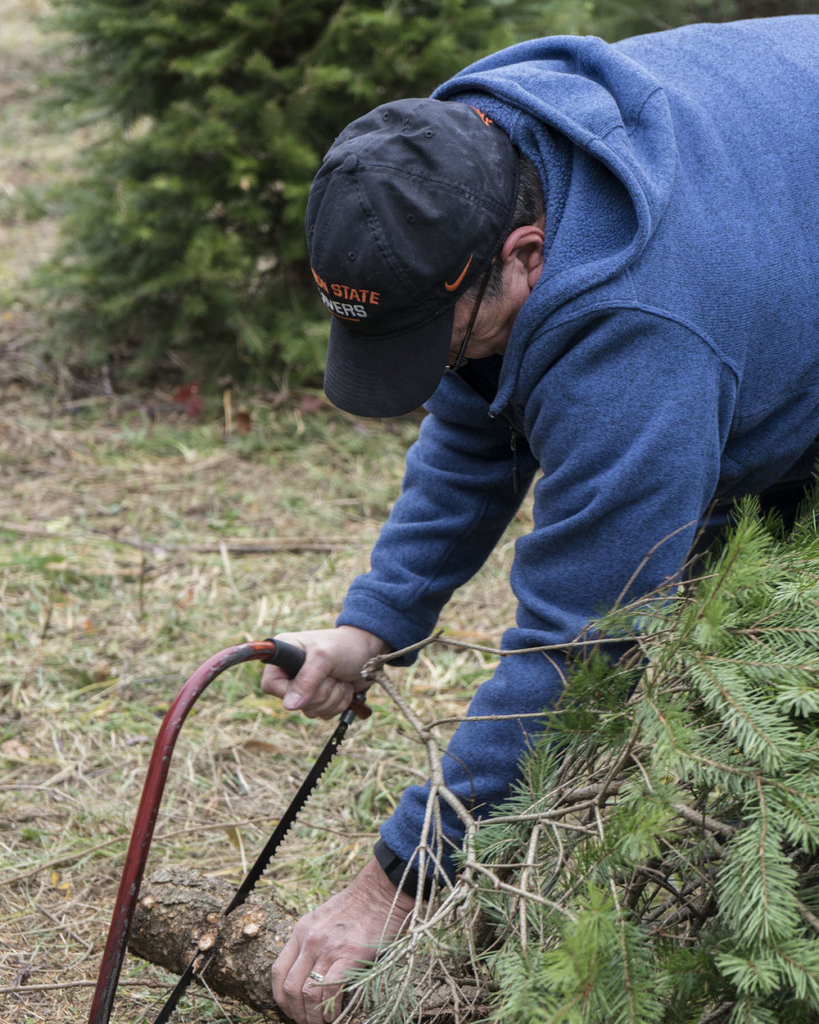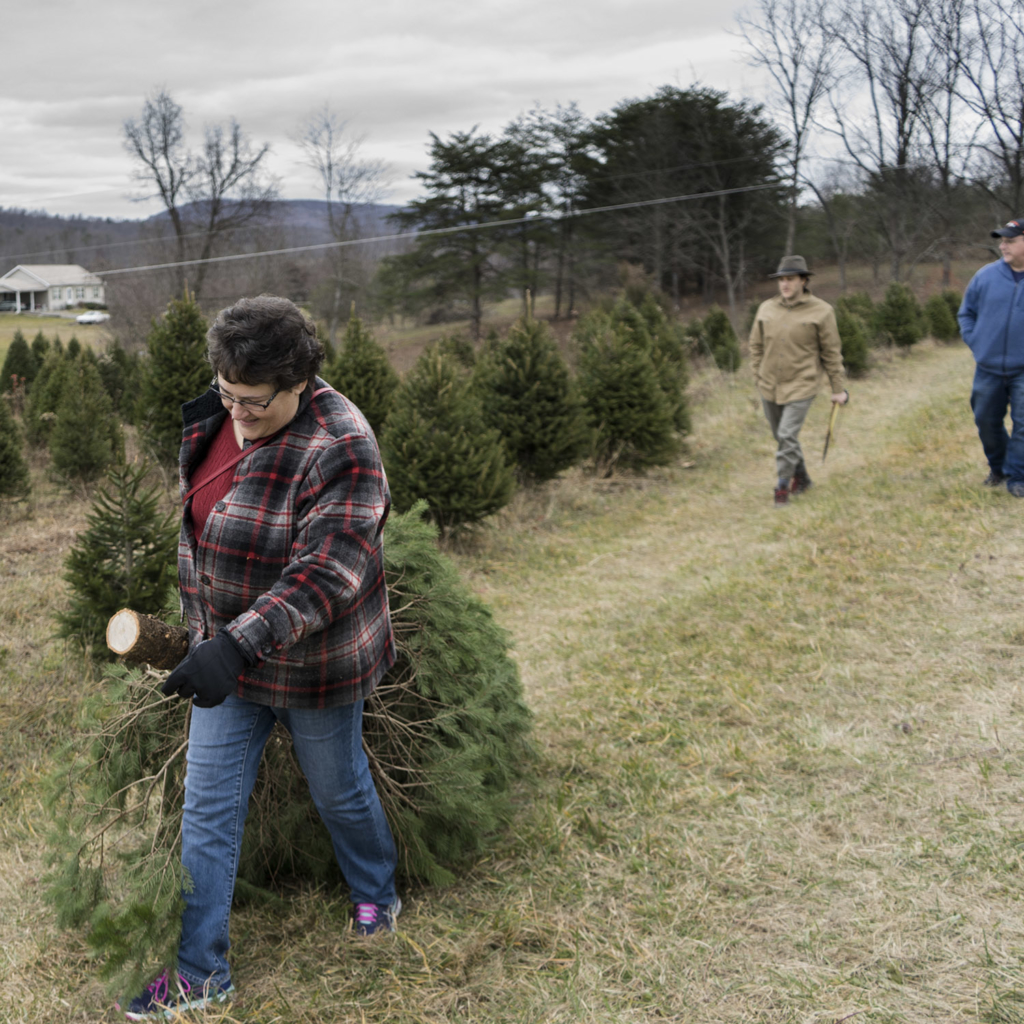 My father wasn't the only one out to prove himself. Recently my mom has started working out with a trainer at her job and was eager to show her newly gained abilities and confidence; most importantly confidence. It would seem we always sell ourselves the shortest. But she dragged that tree to the checkout like she was being timed. Really kickin' grass and taking names!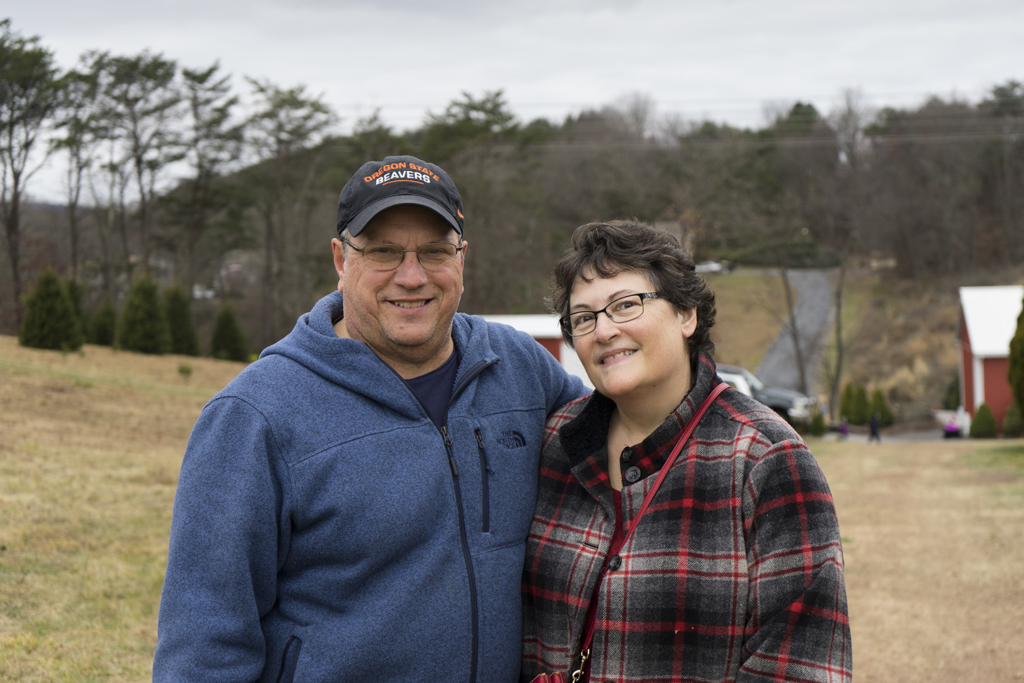 I truly enjoy spending time with my parents and family. I know some people find their families petty and nosey and always in everyone's bidness. And mine is no different. I just choose to realize they are people, and people, you, me and everyone else, are petty and nosey. Sometimes we step over boundaries. Sometimes we aren't available. Sometimes we just plain muck up. And the older I get the more I realize how important family truly is. And what family truly stands for. Family is more than blood. More than heredity. Family, if you're doing right, is love.