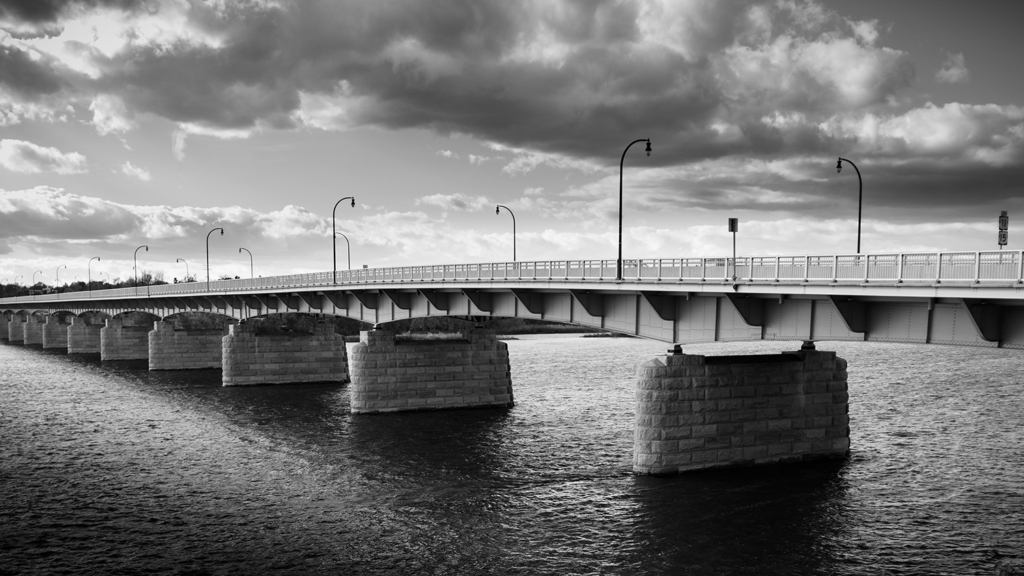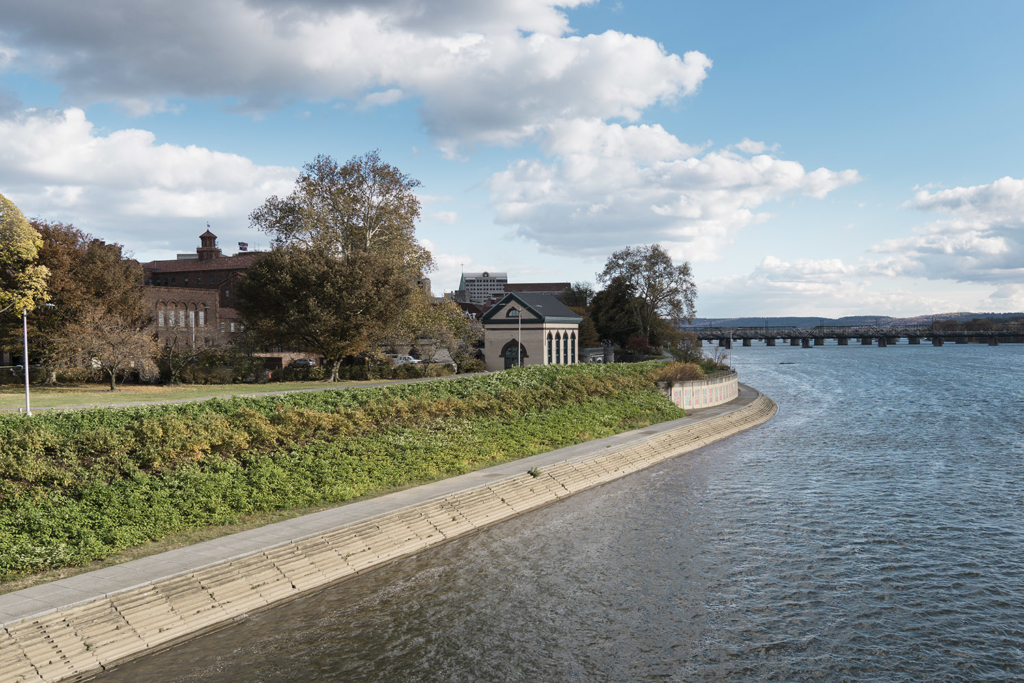 The sky was absolutely gorgeous. Thick white clouds on a beautiful blue backdrop. Although the clouds did present some challenging lighting. Just as I would get my exposure set and frame my shot, the sun would pop out from behind a cloud and blow everything out. I know I could have shot on some version of auto exposure, whether shutter, aperture or even ISO since I was shooting on my a6000. But I wanted to challenge myself.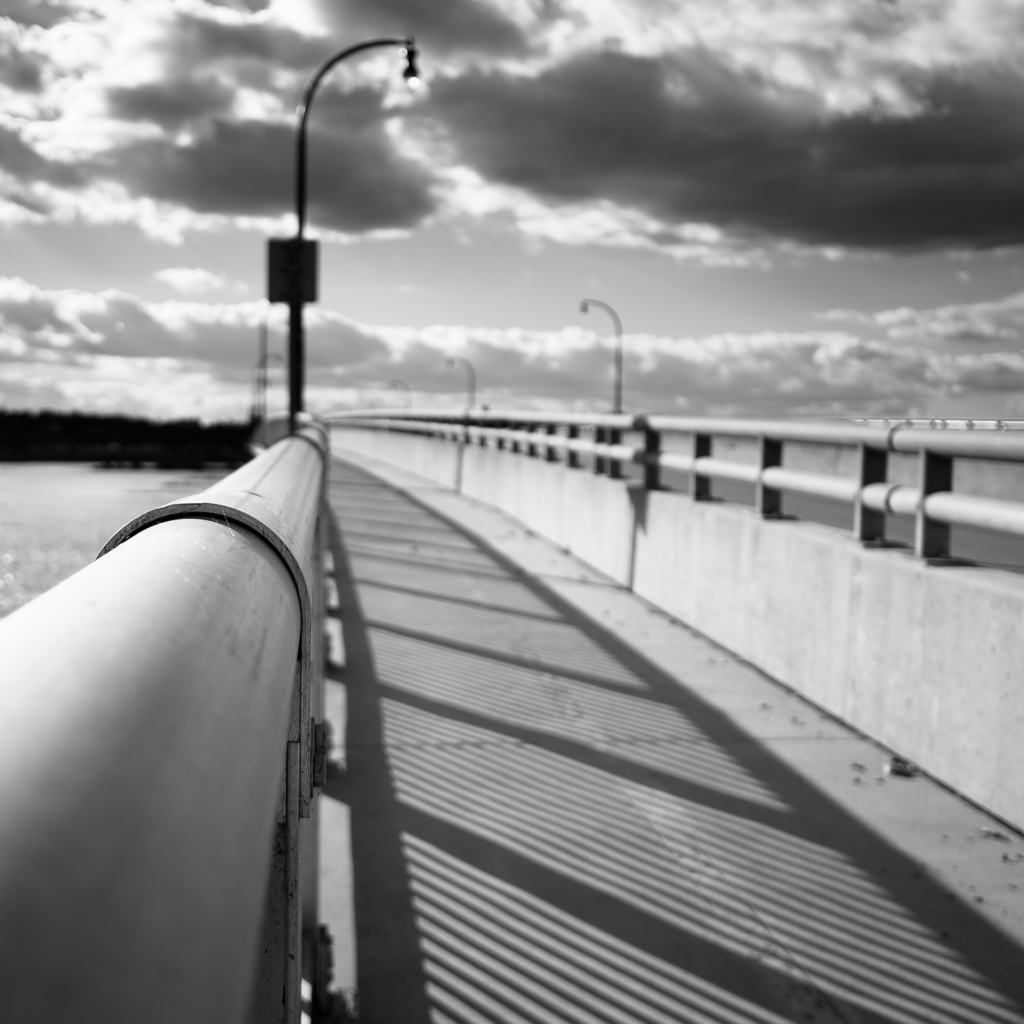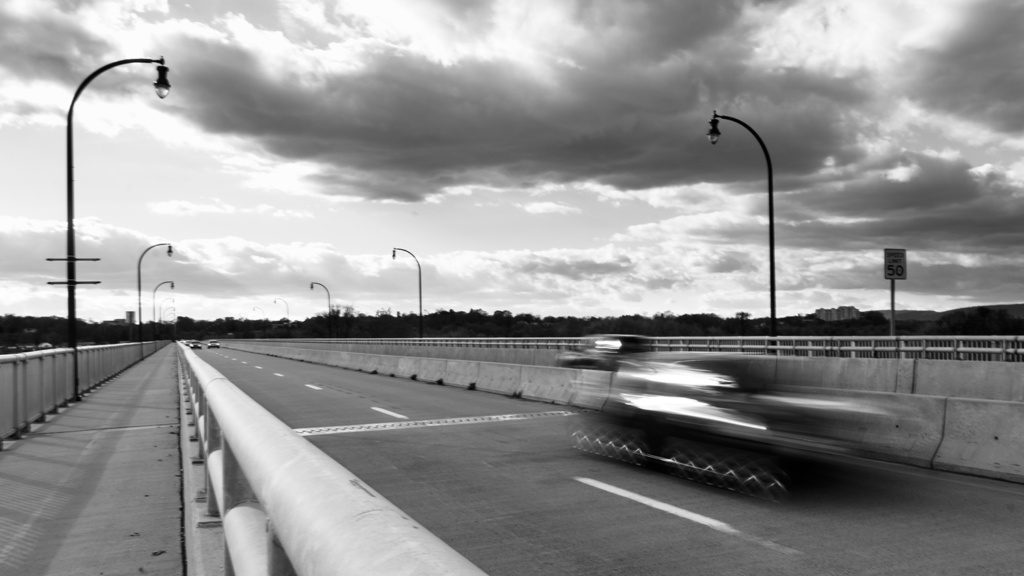 As you can see in the above two shots while I was on the bridge, the lighting varied significantly. Notice the difference in the strength of the shadows cast by the railing. In the top shot I was shooting at f/2.8, ISO 100 & 1/2000. The bottom photo, shot moments apart from the top, was at f/22, ISO 100 & 1/10. I wanted to see if I could get a handheld shot with motion blur of the traffic as it whipped passed me. Surprisingly, even without image stabilization, the shot is fairly sharp.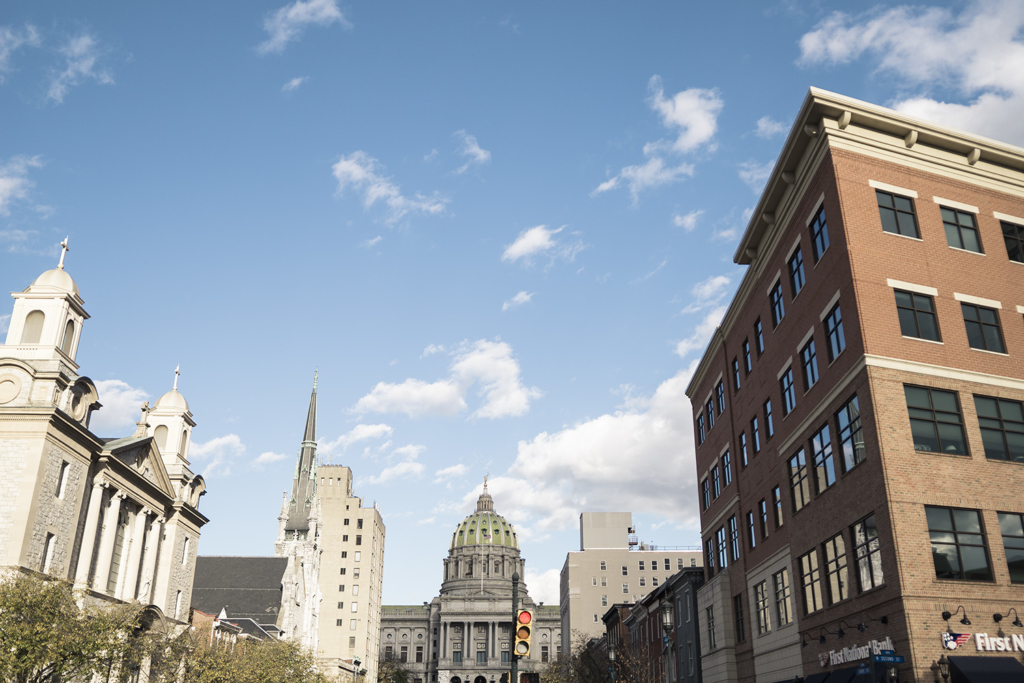 Eventually the relentless wind forced us from the bridge and we, my brother & I, headed into the city. We weren't out for a full day of shooting so we just wandered around the blocks around the capitol building. I find when I'm in cities I am drawn to the alleys more than the main streets. The alleys tend to hold a bit more history and character.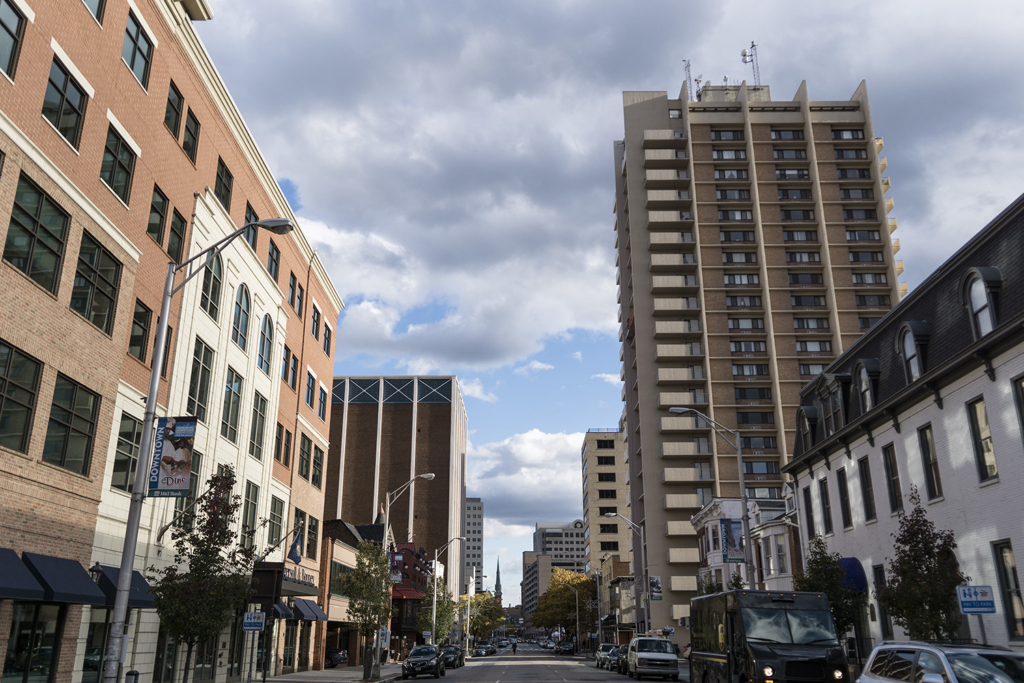 The thing I love about photography is that it is pure perspective. Every photographer has a camera, and most of them have the same or similar ones, yet a seasoned photographer has a style distinctly theirs. When you look at someone's photography you are seeing the world as they see it and choose to frame it. With a slight twist of the torso and tilt of the head the whole world changes.