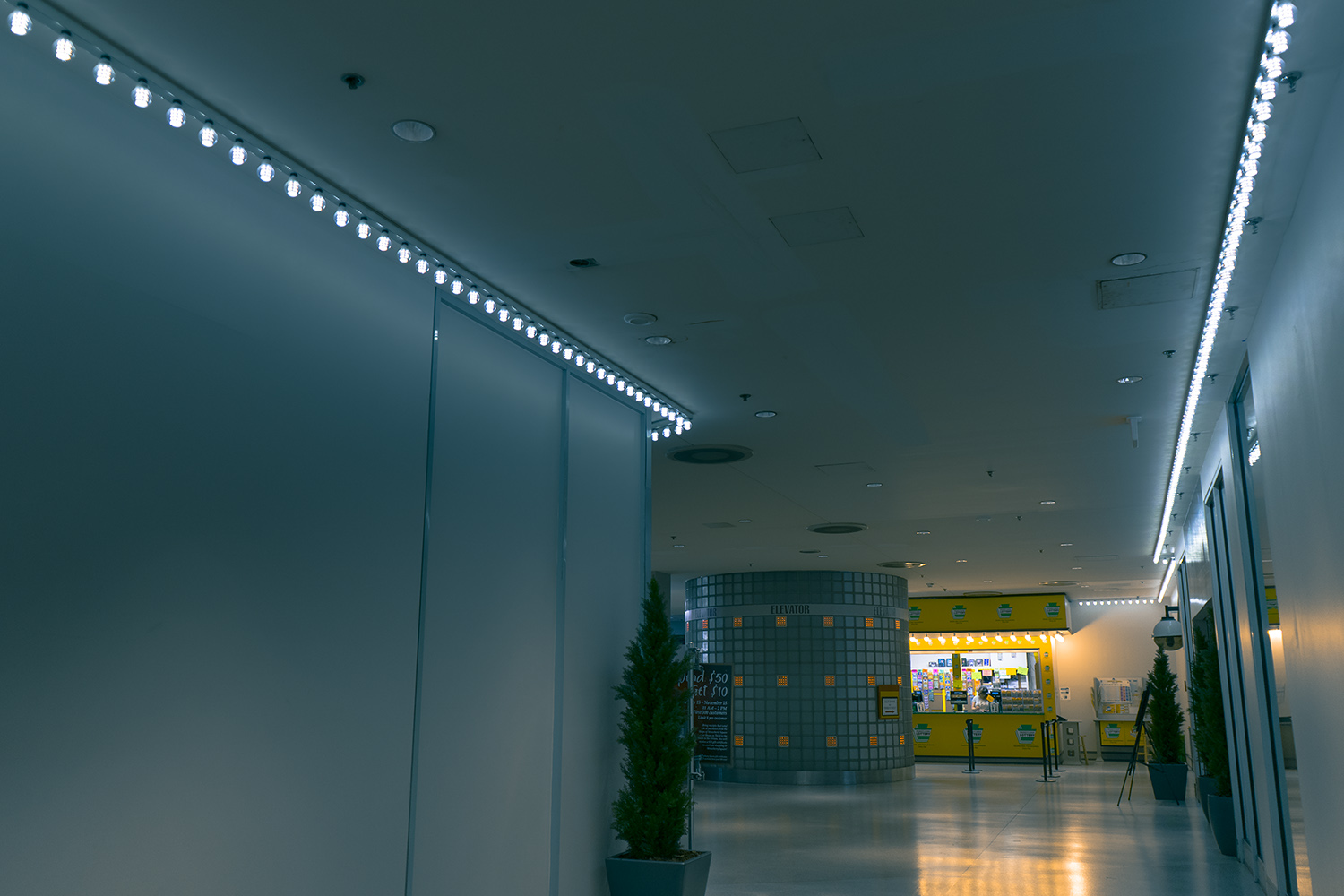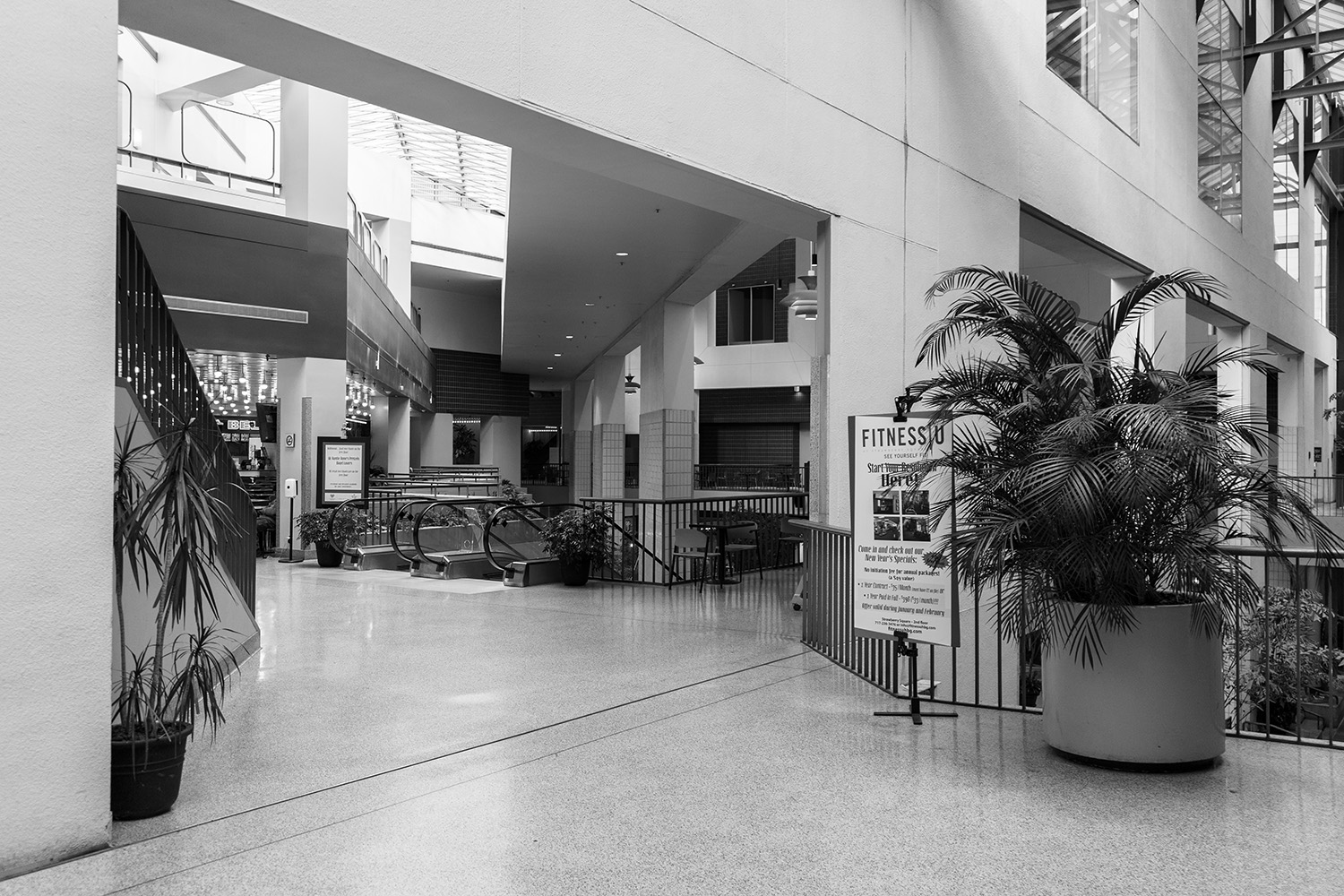 Compared to the surrounding streets, this place was thumpin'! There had to be like 25 or 30 people quietly spread out across 300 seats. It was a blend of homeless people and people who weren't homeless, but mostly homeless people seeking refuge from the winter wind. We didn't spend too much time there. There was a cold empty feeling to the entire premises. It felt like the Camp Hill Mall right before she had her Camelot & Wild Wear ripped from her to make way for Giant and Barnes & Noble.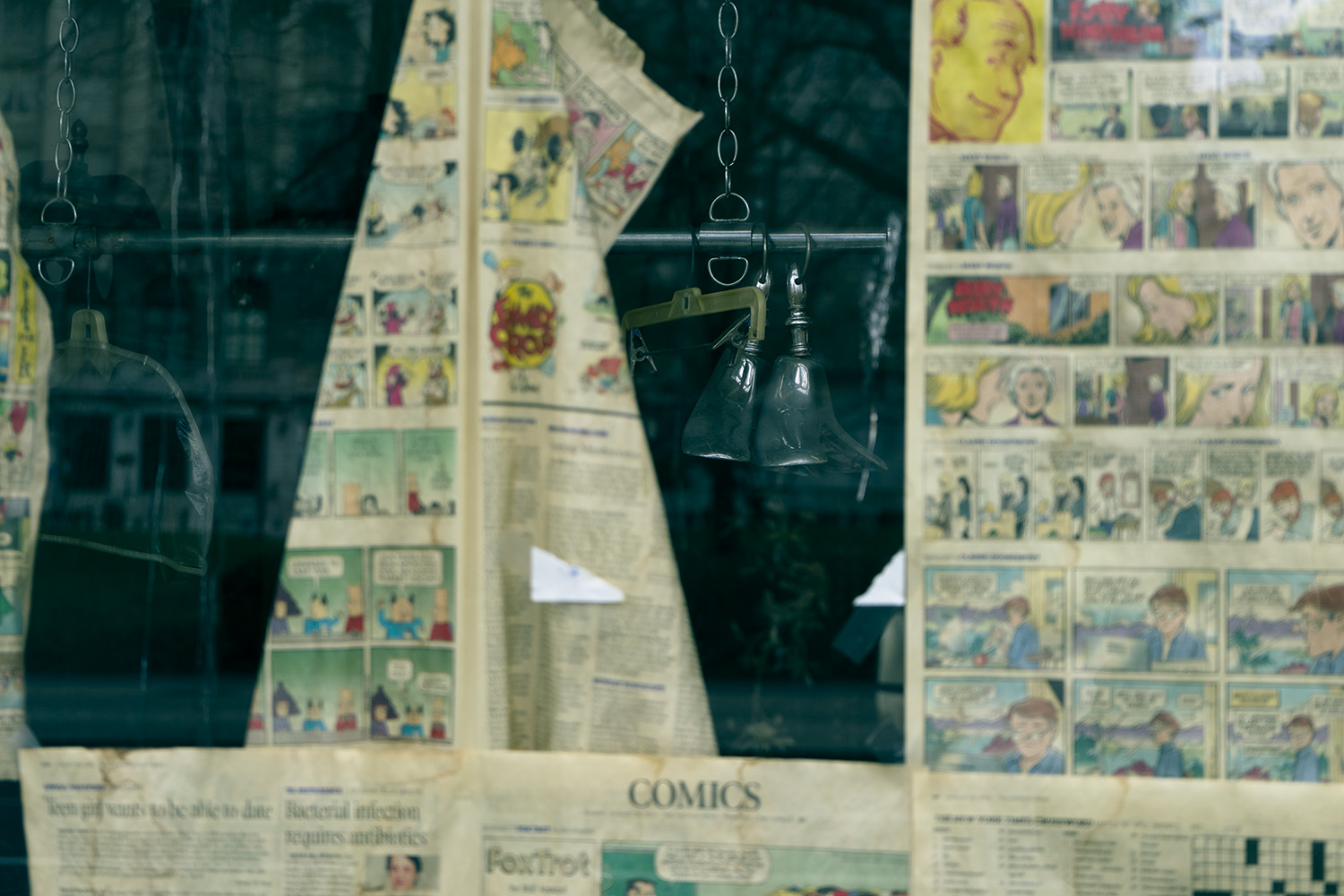 We wandered around the blocks circling Strawberry Square and eventually made our way to the train/bus station. If you're unfamiliar with the train station, it sits atop the bus station. It had been some time since I was last there, and it was just as impressive as I remembered; although much, much darker. A few people shuffled around the shadowy main foyer purchasing tickets and soft drinks; while a couple more waited patiently above the tracks for their train to arrive. I didn't dare descend to the Greyhound station. I've only been there a handful of times, and each time I felt like I was in the waiting room from Beetlejuice. I kept waiting to see Alec Baldwin & Geena Davis walk in with stretched faces seeking guidance.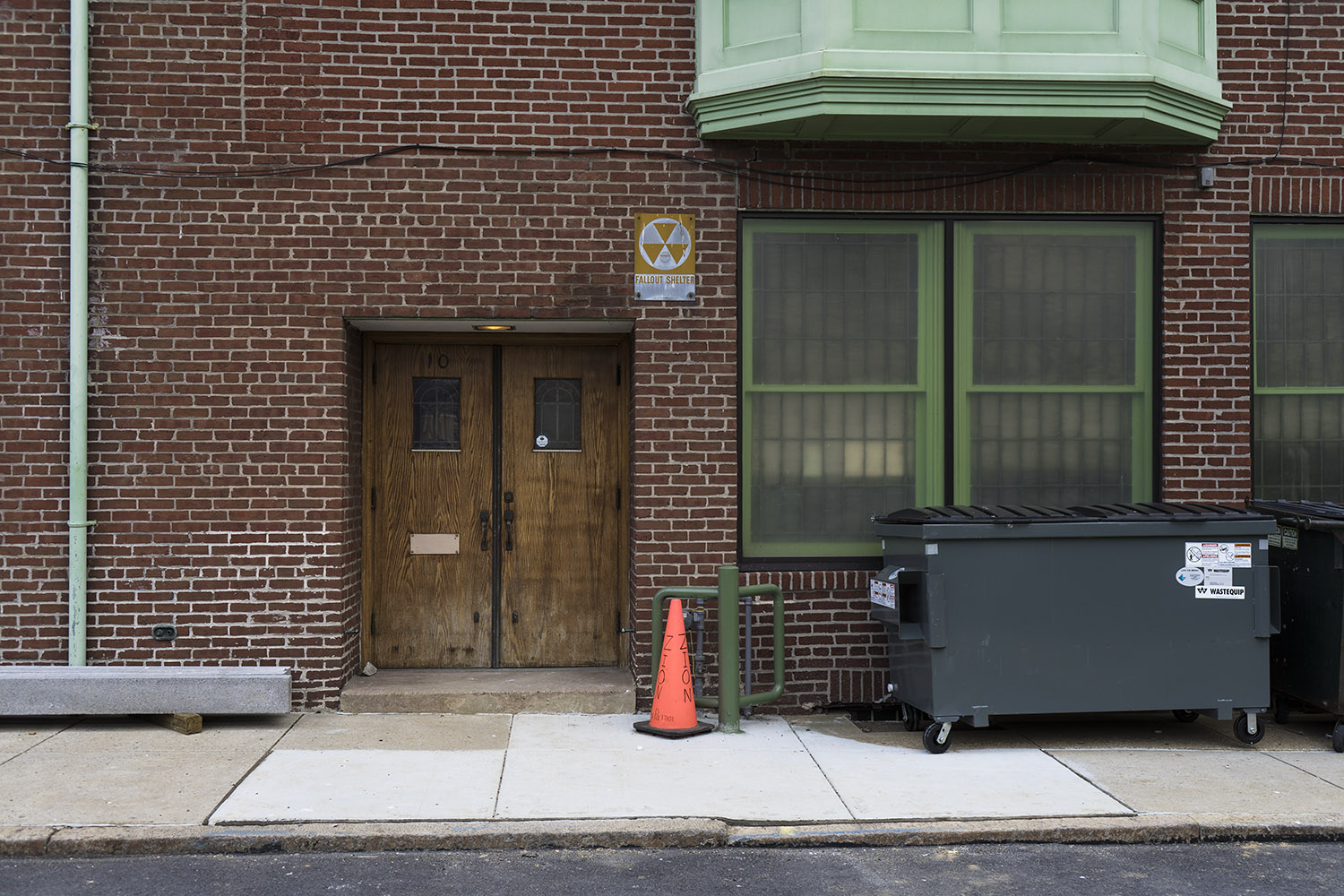 If I've learned any kind of deductive reasoning from never watching Benedict Cumberbatch's Sherlock Holmes, it was probably one of those lazy Millennials with $100,000 in student loan debt who left that shopping cart halfway on the sidewalk. Anyone with more gumption would have pushed it entirely off the curb. To borrow a term from Always Sunny, it is clearly a sign of being "new poor".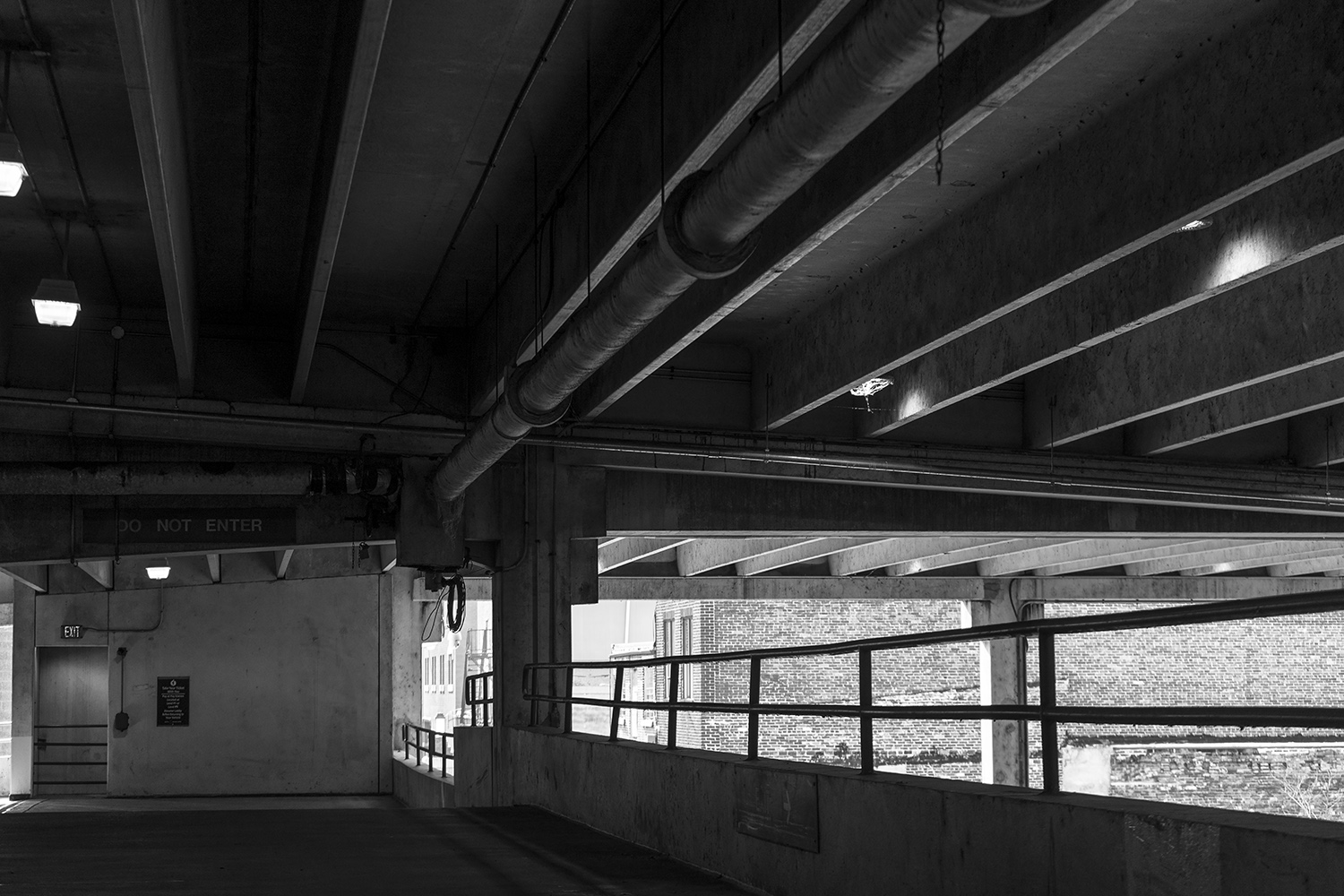 Eventually we ended up in the parking garage next to The Villa, previously known as Sneaker Villa; the place to get Johnny Blaze Gear, Triple 5 Soul, and Ecko back in the day. While it has been a few years since everything I've owned was too big for me, I remember fondly going into the city and finally be able to get some dope threads. While it certainly wasn't Dr. Jay's, it was a welcomed part of the city, at least for my friends and I.
As Gabe and I walked around the garage we both took the time to explain to one another the types of scenes that capture our attention. He considers himself primarily a street photographer, while I don't self identify with any particular school or genre of photography. I take photographs of things and moments that inspire me to push the shutter, that's it. No more. No less. Sometimes I'm in the city. Sometimes I'm in the forest. Some photos have people and some don't.